Publié le 15 de chaque mois. Published on the 15th of every month.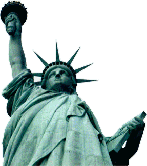 DIRECTEUR
Martin Masse

ÉDITEUR
Gilles Guénette

ENGLISH EDITOR
Bradley Doucet

COLLABORATEURS
Christopher Awuku
Jayant Bhandari
Paul Beaudry
Patrick Bonney
Mathieu Bréard
Jean-Louis Caccomo
Pierre Desrochers
Yvon Dionne
André Dorais
Francis Dumouchel
Bogdan C. Enache
Sean Gabb
Marc Grunert
Jasmin Guénette
Carl-Stéphane Huot
Philippe Jaunet
Mathieu Laine
Jean-Hugho Lapointe
Chris Leithner
Pierre Lemieux
Jean-Luc Migué
Rep. Ron Paul, MD
Michel de Poncins
Erwan Quéinnec
François-René Rideau
Serge Rouleau
Pascal Salin
Christian Saucier
Gennady Stolyarov II
Harry Valentine
Christophe Vincent
Edward W. Younkins
• Autres collaborateurs
• Other contributors


QUI SOMMES-NOUS?
Description
Soumission d'articles
Politique de reproduction
Fréquentation du site

WHO ARE WE?
Description
Submission Guidelines
Reprint Policy
QL Stats


NOTRE PHILOSOPHIE
• Qu'est-ce que le libertarianisme?
• What is libertarianism?
• ¿Qué es el libertarianismo?
• Cinque attitudini libertarie essenziali




ARCHIVES
Textes de référence
Faites une recherche
Search our site


LIENS
Sites libertariens et libéraux

LIVRES
Quelques lectures libérales / libertariennes

OÙ VOUS SITUEZ-VOUS?
De droite ou de gauche? Un test pour vous situer sur l'échiquier politique




La philosophie de la liberté
Animation réalisée par Kerry Pearson pour l'International Society of Individual Liberty



The Philosophy of Liberty
Animation produced by Kerry Pearson for the International Society of Individual Liberty
LES PRÉDICTIONS ÉCONOMIQUES ET LA PRÉTENTION DE LA CONNAISSANCE

Le taux de succès des prévisionnistes économiques est notoirement faible et stable, amenant continuellement nombre de décideurs à entériner de mauvaises politiques. Que la qualité de leurs travaux échappe encore à tout questionnement sérieux justifie d'entretenir doutes et inquiétudes.

OPINION :: JEAN-HUGHO LAPOINTE
THE FUTURE IS LIBERTARIAN (FINANCIAL CRISIS FALLOUT NOTWITHSTANDING)

This is certainly an interesting time to be a libertarian. The rise of the libertarian-leaning independent voter presages better times ahead. It will not happen overnight, but in the vigorous marketplace of ideas that is flourishing in the Internet age, the truth will eventually out.

OPINION :: BRADLEY DOUCET
LE CRÉDIT NE POUSSE PAS DANS LES ARBRES

Nous ne vivons pas dans monde où les marchés de crédits sont libres. Nous vivons dans un monde où une agence centrale de planification de la monnaie fausse constamment ces marchés en manipulant les taux d'intérêt et la quantité de crédit disponible.

ÉDITORIAL :: MARTIN MASSE
L'AVEU TROMPEUR D'ALAN GREENSPAN

À la fin du mois dernier, Alan Greenspan admettait avoir découvert une faille dans ses croyances dans la capacité des marchés de s'auto-réglementer. Cet aveu, de la part d'un acteur central de la crise actuelle, a un poids considérable.

ÉDITORIAL :: MARTIN MASSE
POURQUOI LA FOLIE INTERVENTIONNISTE
FAIT CHUTER LES MARCHÉS

Il est maintenant grand temps que les gouvernements du G20 appellent à un moratoire sur les plans de renflouement et de relance, les injections de liquidités et l'accès accru aux capitaux, les plans de sauvetage et les garanties hypothécaires, etc.

OPINION :: TERENCE CORCORAN
GOVERNMENTS ATTEMPT TO STIMULATE WEAKENING ECONOMIES WORLDWIDE

The latest round of ultra-low American interest rates, along with the US$700-billion rescue package, runs the risk of generating a new round of misleading market signals. The power industry is one of several economic areas that will be affected by this.

THE EMPEROR'S DERRIÈRE :: HARRY VALENTINE
ALAN GREENSPAN'S MISLEADING CONFESSION

Alan Greenspan's made quite an astonishing comment in late October. He admitted that he had discovered a flaw in his belief in the ability of markets to regulate themselves. Having been a principal actor in the current crisis, his confession carries a certain weight.

EDITORIAL :: MARTIN MASSE
CREDIT DOES NOT GROW ON TREES

Unfortunately, we don't live in a world where credit markets are free. We live in a world where central monetary planning agencies constantly distort these markets by manipulating interest rates and the quantity of credit available in the economy.

EDITORIAL :: MARTIN MASSE
P H I L O S O P H I E / P H I L O S O P H Y
LIBERATION BY INTERNET

As a decentralized communication system facilitating the sending and receiving of messages by billions of people, the Internet has greatly shifted the balance of power away from governments and toward sovereign individuals.

THE RATIONAL ARGUMENTATOR :: GENNADY STOLYAROV II
DIVERSITY'S COLOUR – A HUE OF UNIFORMITY

As Canada becomes more diverse in certain ways, we are increasingly cornering our minds into a collectivist cage of consensus, where vocabulary and reason are shackled in public discourse. Diversity is a many-splendored thing, but...

OPINION :: RANDY HILLIER
LA QUESTION DU MARIAGE GAI ET LE PROBLÈME
DES BIENS PUBLICS

Le 4 novembre dernier, les Californiens ont majoritairement choisi de suspendre une décision de leur Cour suprême qui permettait aux homosexuels de s'unir officiellement et donc de bénéficier des divers privilèges, notamment fiscaux, octroyés aux couples mariés.

OPINION :: JÉRÉMIE T. A. ROSTAN
LES PARACHUTES DORÉS

L'on entend évoquer partout aujourd'hui les abus des parachutes dorés de certains chefs d'entreprise et il va falloir mettre les choses au point car les plus mirobolants « parachutistes » ne sont pas ceux que l'on soupçonne.

OPINION :: MICHEL DE PONCINS
THE MORAL HAZARD OF REGULATION

It is important to understand that regulators are not omniscient. It is not feasible for them to anticipate every possible thing that could go wrong with whatever industry or activity they are regulating. They are making their best guesses when formulating rules.

OPINION :: REP. RON PAUL, MD
BELIEF # 19: WE DON'T CARE ENOUGH

We all like to think we are good, caring people. Of course, we all want to be happy ourselves, but I think most of us genuinely want others to be happy, too. But the question we really need to ask ourselves as a society is, "Do we care enough?"

ILLIBERAL BELIEFS :: BRADLEY DOUCET
BUY GLOBAL: THE 'FOOD MILE' PERSPECTIVE DISTORTS THE ENVIRONMENTAL IMPACTS OF AGRICULTURAL PRODUCTION

At best, the food mile perspective is a well-meaning marketing fad that frequently and severely distorts the environmental impacts of agricultural production. At worst, it constitutes a dangerous distraction from very real and serious issues.

LE MARCHÉ LIBRE :: PIERRE DESROCHERS
LA CHANSON FRANCOPHONE EN CRISE: NEXT!

Plus l'État intervient dans un secteur, plus les chances d'y voir se matérialiser une crise (réelle ou fabriquée) sont grandes. Cette dynamique de la crise n'épargne évidemment pas le secteur de la culture. Ces temps-ci, c'est la chanson francophone qui vit la crise.

LIBRE EXPRESSION :: GILLES GUÉNETTE
LA MONNAIE DE CARTE EN NOUVELLE-FRANCE

Le premier cas d'utilisation de papier-monnaie en Amérique du Nord, et l'un des premiers dans le monde, est survenu ici même. Une curieuse forme de papier-monnaie émis en 1685 au Québec, et connue sous le nom de « monnaie de carte ».

ÉDITORIAL :: MARTIN MASSE
LE RIDICULE DES LOIS ANTITRUST

Les succès récents de Google semblent perturber le sommeil d'un nombre grandissant de personnes. La jalousie est si grande que certaines langues sales réclament son démantèlement en vertu des lois antitrust. Des lois dont il faut douter de l'efficacité.

LE QL EN RAPPEL NO 205 :: MATHIEU BRÉARD
LE WIKIBÉRAL 2008 DÉCERNÉ À JACQUES DE SAINT VICTOR

L'association liberaux.org décerne chaque année deux prix, l'un pour récompenser la personnalité libérale de l'année (Prix liberaux.org), l'autre, le livre libéral de l'année (Prix Wikibéral). Ce dernier vient d'être décerné à l'auteur de l'ouvrage Les racines de la liberté.
C L A S S I Q U E S • C L A S S I C S
LE LIBÉRALISME ET LES PARTIS POLITIQUES (1)

Il n'y a pas de méprise plus grande quant à la signification et à la nature du libéralisme que de penser qu'il serait possible d'assurer la victoire des idées libérales en ayant recours aux méthodes des autres partis politiques.

MOT POUR MOT :: LUDWIG VON MISES (1881-1973)