Here in Canada, things are not nearly so bad. City streets are still relatively safe, at least for the time being. But the powers that be in this country have struck some recent blows of their own in the Quixotic quest to interrupt the age-old demand for certain mind-altering substances. The results might not lead to thousands of deaths, but they will lead to needless suffering and the further erosion of the basic human right to do as you please with your own body.
Compassion Club Crackdown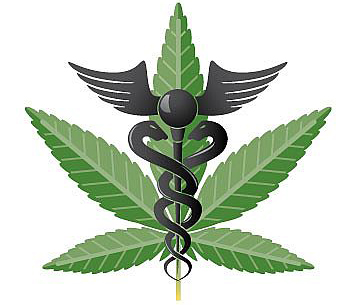 On Thursday, June 3, police raided and shut down four compassion clubs on the Island of Montreal and a fifth one in Quebec City. When all was said and done, police had arrested 35 people, confiscated 59 kg of pot, a small amount of hashish, and around $10,000 in cash. I'm sure all the law-abiding residents of la belle province are sleeping more soundly since those dens of corruption have been shuttered, clearing up the problem of illegal drug use once and for all!

The clubs were selling marijuana for ostensibly medical purposes to anyone walking in off the street with a doctor's referral or, in some cases, with only a notarized attestation of medical need. The consumption of medical marijuana has been legal in Canada since 2001, but as Health Canada clarified in a statement released on June 7, only individuals authorized by Health Canada itself are legally allowed to possess marijuana for medical purposes. And once individuals have received such authorization, they have only three options for legally obtaining their medicine: 1) get it from Health Canada; 2) get a license from Health Canada to produce it for themselves; or 3) get a license from Health Canada to designate someone else to produce it for them.

As you can see, you have to go through Health Canada one way or the other. The compassion clubs were operating independently of the federal agency, and so were operating outside the law. Not that they could have operated within the law, however, say by supplying only those who "designated" them as their official producer. You see, according to the law, "holders of a production licence can produce marihuana for a maximum of two individuals who have authorizations from Health Canada to possess marihuana for medical purposes," and also, "the maximum number of production licences (either personal-use or designated-person) at one site is four." By my calculations, this means that even a Health Canada-approved compassion club, were such a thing to exist, would be able to serve a maximum of eight clients. If you didn't think it was possible to legalize something while keeping it effectively prohibited, now you know better.