During the 1970's, Canada's Department of Regional Industrial Development introduced an economic stimulus package aimed at easing regional economic disparities. The federal government provided grant funds to companies that opened up in regions of high unemployment. Initially that program actually appeared to work over the short term. Government consultants at the time had high praise for the program that stimulated local economies and created jobs. The reports all focused on short-term results and on the perceived benefits to various communities as new companies opened up to provide employment.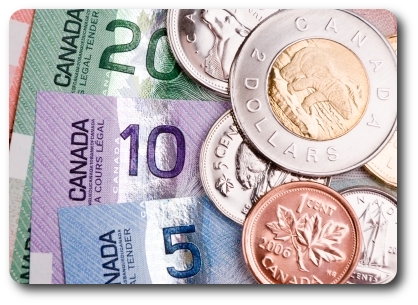 Local businesses expanded in response to the perceived opportunities that new manufacturing industries could offer a community. For a while, government figures who handed out the money become local heroes. However, as the federal funds for the new industries began to expire, the federally subsidized companies closed their doors in one location and moved to other locations, and many people lost their jobs.

Established businesses that had expanded their operations had to scale back and lay-off even more employees. Other long-established businesses that had taken out new business loans to expand their operations literally closed their doors. While the regional economic program lasted, some communities literally became revolving doors for federally subsidized industries. Local citizens soon became disheartened, as they knew that the jobs were only for the short term. The new federally subsidized industry would leave town once the federal funding expired. Having learned hard lessons, other long-established local businesses responded in a cool manner to the subsidized newcomers.

During the early 1990's, Canada and the USA initiated an extensive economic stimulus package for the then-emerging high-tech sector. The stimulus package included grants and low-interest loans being made available to both established and start-up information sector companies. The easy terms of the government program achieved the short-term objective of stimulating spectacular growth in the high-tech and information sectors. Soon the recipients of government funding engaged in business transactions with numerous other companies.

These companies tested market demand for their products and services by fluctuating prices and received very positive market feedback. But the high-tech boom became the high-tech mal-investment boom as companies formulated plans based on this grossly misleading market feedback. Only massive government involvement in the Canadian and American high-tech and information sectors could have distorted the market to produce such feedback. The dot-com bust and high-tech meltdown were the result of the cozy partnership between government and industry.