All that changed when Stephen Harper's Conservatives came to power in 2006. Two years later, the government invoked national security to block an American company's proposed acquisition of a division of MacDonald, Dettwiler and Associates, designers and builders of the Canadarm and owners of satellite technology supposedly crucial to safeguarding Canadian sovereignty in the Arctic. Having broken new ground in the annals of Canadian protectionism, the Conservative government further buttressed its impressive statist credentials on November 3 of this year by rejecting the proposed takeover of Potash Corporation of Saskatchewan (PCS) by Australian mining giant BHP Billiton.

The decision came after intense lobbying by Saskatchewan Premier Brad Wall, who warned that the takeover would lead to fewer jobs and higher taxes. Wall adopted a strong nationalist tone, asking, "Do we want to add PotashCorp to that list of once-proud Canadian companies that are now under foreign control?" Wall's message resonated with both average Canadians and the country's economic elite.

Opposition to the sale centered around three arguments, each of which merits further scrutiny. First, it would harm Canada economically. Second, it would cause Canada to lose control over a strategic resource. Third, PCS is a Canadian success story that should not fall into foreign hands.
The economic argument is the most understandable: if foreign takeovers are turning us into a mere "branch office" (as BHP's former chairman, of all people, referred to us in 2008), shouldn't the government do something? Fortunately, this argument is an empirical one and if the facts do not support it, we can safely set it aside. Even more fortunately, we have research to help us evaluate the situation.

One helpful study, published in January 2010, is "Dispelling Canadian Myths about Foreign Direct Investment" by Walid Hejazi of the University of Toronto's Rotman School of Management. Among Hejazi's findings:
Foreign ownership of the Canadian economy has held steady at about 30% since the late 1990s.

Canadian manufacturing-sector workers employed by foreign multinationals earn more than their counterparts at domestic firms.

"The presence of foreign affiliates in Canada has positive effects on domestic job growth and, more importantly, contributes to the diffusion of innovation and technology to domestic firms."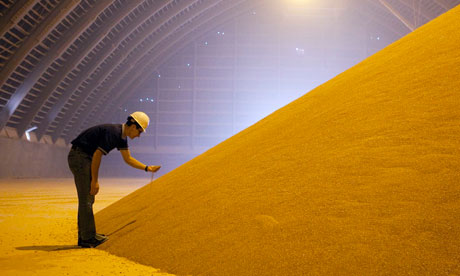 What about head offices? Isn't there a "branch-office" phenomenon taking place, whereby foreigners snap up Canadian firms and then relocate the corporate headquarters and all the well-paying jobs that come with them? With apologies to Apple, there's a study for that, namely, a Statistics Canada paper imaginatively titled, "Head Office Employment in Canada, 1999 to 2005." What did it determine?
Between 1999 and 2005, the number of head offices in Canada rose by 4.2% while their number of head-office employees grew by 11%. Both these increases were due to growth in corporate foreign-controlled headquarters.

Changes of control from domestic to foreign ownership resulted in net job creation, while changes from foreign to domestic ownership resulted in net job losses.

"Much of the dynamism in Canada's head office sector actually comes from foreign-controlled firms. The head offices of foreign-controlled firms contributed to all of the gains in the number of head offices over the past 6 years and accounted for 6 out of 10 new jobs created. The effect of foreign takeovers has not been to reduce the number of head offices in Canada nor head office employment. As a result of foreign takeovers, more new head offices were created than lost and employment in head offices was as high after the takeovers had occurred than [sic] before."
Let's also bear in mind that by rejecting a potential acquirer of PCS (and, presumably, any other would-be foreign suitor), Ottawa has reduced demand for PCS shares, which can only push their price down. Indeed, since November 3 those shares have dipped by over 3%, representing a loss of more than $1.3 billion in equity. If Canada develops a protectionist reputation and foreigners become less interested in trying to invest in our economy, there may be similar downward pressure on the value of all Canadian businesses. Devaluing the assets of Canadians hardly seems like a recipe for prosperity.
The second objection, that potash is a "strategic resource," is much less cogent. For one, no one seems to have bothered defining just what a strategic resource is or explained what that designation entails. Is potash important for the global economy? Sure it is. But what about iron? Coal? Uranium? Oil? Lumber? Wheat? Is anything that contributes to human prosperity a strategic resource? If so, the concept seems rather meaningless.

Assuming that potash is a "strategic resource," what does that imply? Presumably, BHP's critics want the state to retain control over who may buy and sell it. If what they want is to make sure that we can keep the potash here in Canada, aren't they really saying that they want the ability to choke off fertilizer supplies to other countries—which would probably lead to mass starvation? The critics would doubtless be horrified by that suggestion, but just what do they mean by calling potash a strategic resource if not, "we want the government to be able to hoard Canadian potash for Canadians"—with consequently disastrous effects on the global food supply?