Ms. Langdon's letter reveals two things:

(1) She is a devoted daughter who does her best to care for her aging parents.
(2) She is a lousy economist.

Wait a minute – caring for people with dementia requires spending money, which creates jobs. So isn't Ms. Langdon just stating the obvious when she asserts that the "dementia industry" contributes to the economy?

In fact, her economic reasoning is fatally flawed. She should not, however, feel too much embarrassment over her mistake, since it is a distressingly common one. Ms. Langdon's error lies in her assumption that the sole economic consequences of dementia are those that are immediately visible: the nurse paid for in-home care, the attendant hired to help feed patients, the lawyer retained to draft a power of attorney, and so on. What she has missed are the unseen effects, best explained by a long-dead French economic theorist.

What is Seen and What is Unseen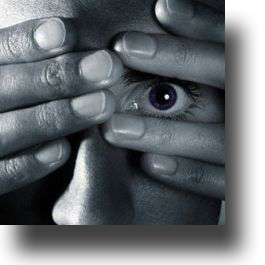 In 1850, Frédéric Bastiat penned his final work: Ce qu'on voit et ce qu'on ne voit pas. It opens with his elegantly simple parable of the broken window: A boy accidentally breaks a man's window. The man's neighbours console him with the thought that at least the child's mischief will provide a glazier with work. After all, "what would become of the glaziers if panes of glass were never broken?"

Bastiat points out the crowd's error in considering only the broken window's visible effect: the glazier's work. The unseen effect is that the money spent on the replacement window is not spent elsewhere. Instead of a window and, say, a new pair of shoes, the man is left only with the window. The boy's carelessness has left the man – and his village – poorer.

The essay applies the same reasoning to other situations in which people often focus only on the immediate impact of economic behaviour, such as military spending, art subsidies or public works programs. What is seen are the jobs of the soldiers, artists or labourers and the ripple effect of their spending. What is unseen is the economic activity foregone by the taxpayers who finance those operations. They would have used those funds to consume other goods and services, thereby spending the same total amount as the state – without wasting resources to collect, budget and spend the money.

Has the flaw in Lynda Langdon's reasoning become apparent? Her letter refers only to what is seen: the employment of the nurse, the attendant, the lawyer, etc., resulting from someone's mental illness. What is unseen is how that money would have been spent had the person been well – perhaps a car or a vacation. Instead of employing a nurse, those funds could have employed an autoworker or a pilot and instead of a sick (but well-cared for) patient, the person's child could have a healthy parent and the new car. Incidentally, as Bastiat explains, even if you assume that the money would instead have been saved and not spent, that simply makes the funds available to lend to someone else to spend.

Modern-Day Applications

Over a century and a half later, Bastiat's crusade against illogic has a long way to go. The broken window fallacy and the failure to consider what is unseen are everywhere.

Stimulus

Think back to the dark days of 2008: plummeting stock indices, failing banks and even a collapsed national economy. From the blackness came forth a cry: stimulus! In February 2009, President Obama signed a $787 billion package to jolt the economy back to life. White House economic advisors warned that without this measure, unemployment could peak in 2010 at 8.8%. Almost two years later, the jobless rate stands at 9.4%, down from a high of 9.8% in November 2010.

Perhaps, despite the mistaken projection, things would be even worse without the stimulus. But while we can see the effect of the stimulus – police officers hired, teachers kept on, etc. – we cannot see the private investment that would have been made with the resources commandeered by the state. In other words – and as many predicted – perhaps the stimulus stimulated nothing. Maybe it just shifted spending elsewhere, in the process wasting resources on bureaucrats to shuffle money around. This theory is supported by a Harvard professor's recent analysis showing that barring truly exceptional circumstances, a dollar of government spending produces less than a dollar's worth of economic benefit.

Strategic Investments

Both within and without a recession, politicians extoll "strategic investments" as a means to create jobs. Bastiat's logic argues that this approach is doomed to fail. Indeed, when we attempt to see the unseen, it looks pretty ugly. A 2007 study by a pair of Laval University economists found that government support for a new aluminum smelter translated into an annual cost of almost $275,000 per job created. A 2008 literature review found "near unanimity [among economists] in the conclusion that stadiums, arenas and sports franchises have no consistent, positive impact on jobs, income, and tax revenues," meaning that the abundant subsidies for such things have no economic justification. A 2009 study of Spain's massive renewable energy program estimated that 2.2 jobs were destroyed for every green job created.