But are your decisions about sex any of my business? Assuming you do not initiate force against me or anyone else, what do I care how you conduct your sex life? Who, what, why, how, how many, and how often are personal choices directly affecting you and your partner(s) and, generally, no one else. Neither I, nor the state, should have any say in the voluntary goings on that take place behind bedroom doors. Three stories that made the news in recent weeks illustrate just how far modern attitudes have come in this regard.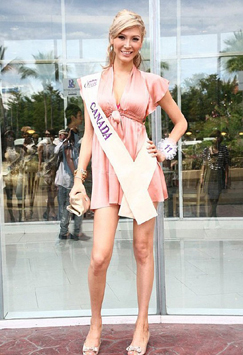 To argue that no one should have a say in the voluntary choices others make is not to argue that individuals cannot express their opinions about those choices, of course. Bombastic radio personality Rush Limbaugh exercised his right to free speech in no uncertain terms on his program six weeks ago when he called a Georgetown law student a "slut." After which many advertisers exercised their rights to freedom of association by dropping their support of Limbaugh's show, despite the radio host having issued an apology.

The underlying issue that whipped Limbaugh into a lather was a new federal insurance mandate requiring contraceptive coverage, which this particular student supported and which Republicans tried and failed to overturn. Now, as a libertarian, I believe it is indeed wrong to force some people to provide insurance that covers contraceptives. It is wrong for the same reason that every other government intervention into the health care market, or any other market, is wrong. The simple fact is that initiating force is wrong, period.

But Limbaugh calling this student a slut is nonetheless objectionable. (He also called her a prostitute, based on the laughable claim that she wanted to be paid to have sex, as if her support for the contraception mandate means she is willing to trade sex for money.) Calling a woman a slut betrays an attitude that judges female promiscuity, but not male promiscuity, as something bad and shameful. Limbaugh is entitled to his opinion. And I'm entitled to think he's a sexist pig for thinking the way he does, and a doofus for expressing it on his radio program and distracting from the legitimate matter at hand, which was the issue of force versus freedom.
Speaking of trading sex for money, it may soon become easier to do so, at least in the province of Ontario. Prostitution is actually legal in Canada, although many activities surrounding it are not. But in late March, the Ontario Court of Appeal struck down certain provisions of Canada's anti-prostitution laws, specifically those preventing sex workers from hiring drivers, bodyguards and support staff and from working in brothels. The Court suspended the implementation of its decision for a year in order to give the government the chance to amend the Criminal Code.

Social conservatives objected, of course (though none as tactlessly as Limbaugh to the contraception mandate, as far as I can tell). Justice Minister Rob Nicholson stated, "As the prime minister has said, prostitution is bad for society and harmful to communities, women and vulnerable persons." He added that the government was reviewing its options. Rather less stiffly, National Post columnist Father Raymond J. de Souza wrote of "women forced to turn tricks" and of "a trade that invites people of repellant moral character to degrade the poor and vulnerable for depraved pleasure or commercial gain."