The bailout failed the first time it was brought to the House. Undaunted, the Senate pressed on by attaching the bailout as an amendment to another House passed bill that was pending in the Senate. The new bailout version had new taxes, so according to the Constitution it should not have originated in the Senate.

The rallying cry heard all over the Hill the past two weeks was that Congress must act. Our economy is facing a meltdown. Would this bill fix it? Nobody could really explain how it would.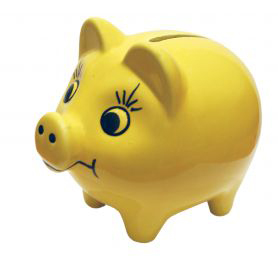 In fact, few demonstrated any real understanding of credit markets, of derivatives, of credit default swaps or mortgage-backed securities. If they did, they would have known better than to vote for this bill.

All they knew was that this administration was saying some frightening things, and asking for a lot of money.

And when has Congress ever been able to come up with a better solution to a problem than to throw more of your money at it? So that is what Congress did, enacting a financial PATRIOT Act in the process.

In its embarrassment at being called a "Do-Nothing Congress" the 110th Congress took decisive action and did SOMETHING. No matter that it was the wrong thing.

In fact, it wasn't until the Senate had a chance to load it up with even MORE spending, when it was finally inflationary and horrible enough, at $850 billion instead of a mere $700 billion, that it passed – and with a comfortable margin, in spite of constituent calls still coming in overwhelmingly against it. 57 members switched their vote!