First, some bad news, though. On Friday, September 10, Marc Emery was sentenced in a Seattle courtroom to five years in jail for being a pain in the butt. Of course, officially he was sentenced for selling marijuana seeds over the Internet, some of which were shipped to the United States. He operated openly, and the Canadian government refused to throw him in jail, so American drug warriors came and got him themselves. Emery expressed regret to the court for his actions, saying he had "acted arrogantly," although the Vancouver Sun's Ian Mulgrew compared his sincerity to Galileo's "confession." The analogy seems apt, as the U.S. government's position on drugs makes about as much sense as the medieval Church's position on the motion of celestial bodies. At any rate, Emery's lawyer Richard Troberman was less apologetic, saying, "The attorney-general's true motive—which was to silence Mr. Emery's political activity—could not be more clear."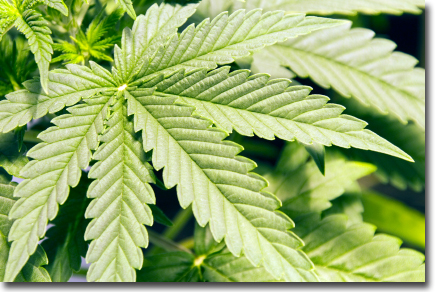 Protest rallies are being held this Saturday, September 18 in over 80 cities around the world. The purpose of the rallies is to get Canadian Minister of Public Safety Vic Toews to repatriate Marc Emery to Canada to serve out his sentence here, and ultimately to free Marc Emery entirely for his non-violent, victimless political crime. If you think arrogance is no crime and Emery is in jail for having the courage of his convictions, you can visit Cannabis Culture's website for exact times and locations of rallies in your city.

As bad as Emery's imprisonment is, there is a strange twist to his story that is encouraging, if also infuriating. Just one week before Emery was sentenced, the former U.S. attorney who indicted him, John McKay, publicly denounced his country's marijuana policy as "wrongheaded" and "dangerous." In a guest column in The Seattle Times, McKay opined that the criminal prohibition of pot has "utterly failed." He called for giving "serious consideration to heavy regulation and taxation of the marijuana industry" and essentially treating pot like alcohol. No word on whether he plans to attend the Seattle rally on Saturday to repatriate and free the man he indicted using his country's wrongheaded, dangerous, failed policies.
More Evidence for Medical Marijuana
Despite his change of heart on pot prohibition, John McKay seems to doubt whether marijuana really has any significant medical benefits. A study published in the Canadian Medical Association Journal just days before his guest column finds otherwise. Dr. Mark Ware and his McGill University colleagues found, in a placebo-controlled test, that smoking even small amounts of marijuana could relieve pain, help patients sleep, and ease anxiety.

With only 21 patients and only three different regimens of marijuana tested alongside the placebo, the results, while encouraging, could use further study. But the researchers had to overcome significant regulatory hurdles in order to conduct their limited experiments in the first place, given the illicit nature of the product they were testing. We would know much more already if the heavy hand of government had not been impeding progress for decades now.

For my part, I had the pleasure of meeting and interviewing a registered medical marijuana user earlier this summer. Eleanor Podmore is a 56-year-old mother of two living in a nice, professional neighbourhood in a suburb of Toronto. Five years ago, Eleanor came down with a severe case of sciatica, a painful and debilitating medical condition. You can read about how marijuana has helped her get her life back here.