THE RATIONAL ARGUMENTATOR
Universal Physical and Moral Laws, With No Lawgiver

Here I endeavor to refute the common argument that any law, be it a physical law or a law of morality or justice, requires a lawgiver – an intelligent entity that brought the law into being. While some laws (termed manmade or positive laws) do indeed have human lawmakers, a much more fundamental class of laws (termed universal or natural laws) arise not due to promulgation by any intelligent being, but rather due to the basic properties of the entities these laws concern, and the relations of those entities to one another. To the extent that positive laws are enacted by humans, the purpose of such positive laws should be reflect and effectuate the beneficial consequences of objectively valid natural laws. For instance, it is a natural law that each human being possesses a right to life. A positive law that prohibits and punishes murder of one human being by another would reflect the natural law and therefore be desirable. On the other hand, if any positive law were to mandate murder (as various edicts by tyrannical regimes throughout history, targeting political dissidents or disfavored minority groups, have done), then that positive law would be contrary to the natural law and therefore illegitimate and harmful.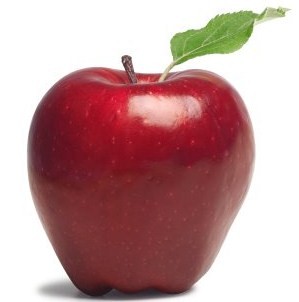 The physical laws of nature pertain to all entities, including humans, and describe the regularities with which these entities will behave within applicable situations. Examples of physical laws include Newton's Three Laws of Motion, the law of gravitation, the law of conservation of matter and energy, and the law of conservation of momentum. If it is asserted that these laws require a lawgiver, then the lawgiver would hypothetically be able to alter these laws on a whim at any time, thereby depriving them of their universality and predictable application. Such a state of affairs would not only be highly inconvenient (to say the least), but also completely incompatible with the reality that these laws are derived from the nature of entities as they are.

We can draw upon ubiquitous observation and the fact that these laws of nature can indeed be harnessed so precisely that every functional technology ever invented works because it takes advantage of them. The argument that the laws of nature could change tomorrow depends on a false perception of what those laws are – a kind of Platonic view that the laws of nature are superimposed upon the world of objects. In reality, however, objects (entities) and their qualities and relationships are all that exist at the most basic level. The laws of nature are relationships that are derived from the very properties inherent to objects themselves; they are not some higher layer of reality on top of the objects that leads the objects to behave in a certain way. That is, the laws of nature are what they are because the things whose behavior they describe are what they are.

The truth that the laws of nature are a function of the objects whose behavior they describe pertains to fundamental physical laws, such as the law of gravitation. While the law of gravitation and the equation(1) describing that law apply universally, the very existence of the law is dependent on the existence of entities that have mass and therefore exhibit gravitational attraction. Were there no entities or no entities with mass (incidentally, both logically impossible scenarios), then the concept of gravity would not have any relevance or applicability. Likewise, the amount of mass of particular entities and their distance of separation from one another will determine the extent of the gravitational force exerted by those entities upon one another. The gravitational force arises because the entities are as massive as they are and located where they are relative to one another; it does not arise because a supernatural lawgiver imposed it upon entities who would otherwise be completely static or random in their behavior in relation to one another.

The key parallel with the laws of morality is that, as the laws of gravitation stem from the objective properties of entities themselves (i.e., that they have mass – which is a universal property of all entities), so do the laws of morality stem from the objective properties of human beings themselves – namely, the biological and physical prerequisites of human survival and flourishing. Different specific decisions may be the appropriate moral decisions in different contexts, but because of the essential similarities of humans along many key dimensions, certain general moral truths will hold universally for all humans. But again, were there no humans (or similar rational, sentient, volitional beings) with these essential attributes, the concept of morality would have no relevance.

"Neither morality nor gravitation require the existence of entities outside of those exhibiting moral behavior or gravitational attraction. A system of physical or moral laws is not dependent on an outside 'lawgiver' but rather on the objective natures of the entities partaking in the system."

Neither morality nor gravitation require the existence of entities outside of those exhibiting moral behavior or gravitational attraction. A system of physical or moral laws is not dependent on an outside "lawgiver" but rather on the objective natures of the entities partaking in the system. Objective moral laws include the principles of ethics, which address how a person should behave to maximize possible well-being, as well as the principles of justice, which address how people should relate to one another in respecting one another's spheres of legitimate action, rewarding meritorious conduct, and punishing destructive conduct against others. There is a natural harmony between adherence to objective moral laws and the attainment of beneficial consequences for one's own life, material prosperity, and happiness – provided that one adheres to a view of long-term, enlightened, rational self-interest, which does not allow one to sacrifice the lives, liberty, or property of others to achieve a short-term gain.

Some would assert that principles of behavior that tend to maximize well-being and serve one's rational self-interest may be part of prudent or practical conduct, but are not the same as morality. In the minds of these individuals, morality (typically, in their view, willed by an external lawgiver) is independent of practical means or consequences and often (as, for instance, in Immanuel Kant's outlook on morality) inherently divorced from actions conducive to self-interest. I, however, strongly reject any notion that there might be a dichotomy between morality and practicality, happiness, or prosperity – when a long-term, enlightened, and multifaceted outlook on the latter conditions is considered. Some might be so short-sighted as to mistake some temporary advantage or fleeting pleasure for true fulfillment or happiness, but the objective cause-and-effect relationships within our physical reality will eventually disappoint them (if they live long enough – and if not, their punishment – death – will be even greater). If some or even many humans might be drawn toward certain pleasurable feelings for their own sake (which is an evolutionary relic of a very different primeval environment inhabited by our ancestors – but a tendency ill-adapted to our current environment), this is not the same as achieving truly sustainable prosperity and happiness by using reason to thrive in our current environment (or to create a better environment for human flourishing). One of the objectives of a good moral system is to guide people toward the latter outcome. My essay and video "Commonly Misunderstood Concepts: Happiness" offer more detailed thoughts on key elements of a life of flourishing and the concept of eudaemonia – the actualization of one's full potential, as Aristotle and later virtue-oriented philosophers described of it.

Objective moral law, derived from the fundamental value of every innocent rational, sentient being's life, posits an essential harmony of the long-term, enlightened self-interests of all who earnestly pursue truth and goodness. Unlike many proponents of an externally legislated moral framework (for which the alleged lawgiver might be a supernatural being, a single human ruler, or a collective of humans), I would not consider self-sacrifice to be a component of morality. I align more with Ayn Rand's view of sacrifice as a surrender of a greater value (e.g., one's life) to a lesser value (e.g., abstractions such as nation-states, religions, or perceived slights from another nation-state or religious or cultural group). A person can behave morally – promoting his own life, respecting the rights of others, and contributing to human flourishing – without ever surrendering anything he values (except as an instrument for obtaining outcomes he might justifiably value more). Morality should therefore not be seen as the subordination of the individual to some higher ideal, be it a divine order or a manmade one. Rather, the individual is the ideal for which moral behavior is the path to fulfillment.

A person who behaves morally advances himself while fully respecting the legitimate prerogatives of others. He improves his own life without damaging anybody else's. In the process of pursuing enlightened self-interest, he also benefits the lives of others through value-adding interactions. Indeed, he may enter into an extensive network of both formal and informal reciprocal obligations with others that result in his actions being a constant, sustainable source of improvement in others' lives. The virtue of honesty is part of objective ethics and impels a moral individual to strive to honor all commitments once they have been made. The key to a morality based on objective, natural law, however, is that these obligations be entered into freely and not as a result of the self being compromised in favor of an alleged higher ideal. Consequently, a key component of natural law is the liberty of an individual to evaluate the world in accordance with his rational faculty and to decide which undertakings are consistent with his enlightened self-interest. When positive laws are crafted so as to interfere with that liberty, positive law becomes at odds with natural law, leading to warped incentives, institutionalized sacrifices, and painful tradeoffs that many individuals must make if they seek to abide by both natural and positive laws.

Objective natural laws – both physical and moral – do not require a lawgiver and antecede manmade, positive laws. Some natural laws, however, may require positive laws – such as prohibitions on murder, theft, and slavery – in order for the desirable outcome brought about by the natural laws to be reflected in actual (rather than simply hoped-for) human behavior. In order to improve human well-being, positive laws should be developed to advance and effectuate natural laws, instead of attempting to resist them or contravene them. Just as a law that redefines the value of pi as 3.2 (one actually unsuccessfully attempted in Indiana in 1897) is rightly seen as absurd on its face, even if a majority votes to enact it, and would result in many failed constructions if implemented by engineers and designers of machines, so would a law that abrogates the natural liberty of individuals to peacefully pursue their own flourishing result in damage to good human beings and increases in physical harm, suffering, and injustice. A good human lawmaker should respect pre-existing objective natural laws and not attempt to contradict them.


1. F = G*m1*m2/r2, with F being the force between two masses, m1 and m2 being the two masses, r being the distance between the centers of the two masses, and G being the universal gravitational constant.
Gennady Stolyarov II is a science fiction novelist and philosophical essayist, and is Editor-in-Chief of The Rational Argumentator. He lives in Carson City, Nevada.
From the same author

▪ The Ukrainian Regime's Censorship Spreads West to Canada, and Political Correctness is to Blame
(no 331 – April 15, 2015)

▪ Review of Robert Wilfred Franson's The Shadow of the Ship
(no 330 – March 15, 2015)

▪ To Prevent World War III, Do Not Arm Ukraine's Regime
(no 329 – February 15, 2015)

▪ We Must Proudly Reassert Free Speech and Universal Western Values
(no 328 – January 15, 2015)

▪ Henry Hazlitt's Time Will Run Back: Unleashing Business to Improve the Human Condition
(no 327 – December 15, 2014)

▪ More...

First written appearance of the word 'liberty,' circa 2300 B.C.

Le Québécois Libre Promoting individual liberty, free markets and voluntary cooperation since 1998.